Data Warehousing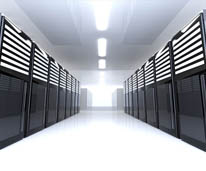 Unlock the potential of Business Intelligence with the right data warehouse solution.
Empower your business users with Advanced Business Intelligence Solutions!!!  We evaluate, design, and implement Data Marts to large Enterprise Data Warehouses.  It is critical to establish the right foundation Data Warehouse for your company.
Regardless of size or industry, every organization needs fast access to accurate, up-to-the-minute information. After all, an organization's data holds the key to business insights, innovations and new revenue opportunities. It's a way to increase employee productivity and transform customer service and the first defense against competitive threats.
An effective data warehouse solution offers value beyond simple query and reporting capabilities. It offers a significant competitive advantage through dynamic and balanced warehousing capabilities that enable you to continuously manage data, from current details to aged summaries, and transform it into information-led business initiatives. This approach enables you to deliver immediate business insight to all of your business users, rather than limiting you to providing after-the-fact reports and analysis from ill designed overburdened data warehouses.
The right warehouse solution can help you:
• Support business requirements for a single version of the truth and actionable, real-time information.
• Enable users to perform ad-hoc, exploratory analysis to uncover hidden insights.
• Serve the increasing number of mixed applications that leverage all types of information, including both structured and unstructured content.
• Meet the challenges of rising data volumes and ever-increasing data requests through the ability to scale easily and affordably.
• Provide optimal warehousing performance out-of-the-box.
• Comply with regulations and risk management requirements.
We can help you:
• Choose the right data warehouse strategy
• Speed ROI through fast deployment
• Gain flexibility through industry-best practices
• Promote true insight through advanced analytics